Wedding Workshops
According to www.net-weddings.co.uk, the average bride spends 250 hours planning her wedding!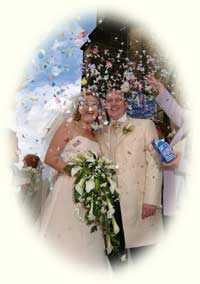 To assist you in organising your wedding we are now holding Wedding Workshops in your area. The Workshop lasts for three hours and you will be given expert advice and assistance on the following:-
How to plan your Wedding efficiently, by guiding you through the pitfalls of organising a perfect wedding. After all this is the most important day of your life.
Budget Planning and how to cut corners
How to make sure you choose reputable suppliers and nothing spoils your day, after all you only want to be left with happy memories.
Wedding Day Timetables.
Advice on Wedding Etiquette, Speeches, Key Roles etc.
Wedding Traditions.
Chance to chat to other Brides attending the Workshop.
Workshops are held once a month.

Photo courtesy of MG Photography